Welcome to Year 1's Class Page!
We hope you had a restful and relaxing Summer. We are so excited to have you back!
We are always working hard in Year 1 but we always try to have as much fun as possible in our learning. We are always trying hard and being respectful and kind to others in the class in our words and actions.  
We use our class page to tell you about all the exciting things that are happening in Year One while also informing you of any key and important messages or dates.This is updated regularly so please ensure you check the class page frequently.
Miss Murphy and Mrs Lynch
S
tar of the Week!
Each week we nominate one child who has been a absolute super star in Year 1 during that week.  This could be for hard work, being helpful around the classroom or simply because they have been a wonderful member of the class.  
Our 'star of the week' for Friday 19th October is...
Amanda
We have chosen Amanda as her star this week simply because she is such a fantastic example of somebody who always does the right thing in class. Amanda can always be counted upon to be doing the right thing- she always gets on with her work quietly and sensibly and always completes  tasks beautifully. She also is a shining star on the carpet who always listens attentively and who always ensures that she is doing the right thing. She always works so hard and can be counted upon to be ready and willing to learn. We are so proud of you Amanda- well done and keep it up!
Year 1 PE Skills with Miss Neville- 18th October 2018!
Today the children had a fantastic PE lesson with Miss Nevill where they practiced different ball skills such as dribbling, passing and throwing. They had great fun learning different skills and attempting different challenges such as lying down and passing the ball behind them with only their legs! 
They are really improving with their ball skills and are becoming much more confident with passing and kicking different balls. Please ask your child about what they have been learning in PE at home.
Below is a video and some photos for you to look at of the children in PE today!
Year 1 PE Lesson Balls Dribbling
What's coming up in Year 1?
Week commencing: 22nd   October 2018
In Year One, for the first half term we have English and Maths mornings, where the children have independent provision activity as well as focused activities with the teacher and teaching assistant. This is to aid them with their transition from Reception to Year One. 
 Next week will be our assessment week for Maths and English where we will have chance to show off the progress we have made over the first half term! We will then spend the rest of the week catching up on consolidation and reviewing tasks to consolidate and support what we have learned.
In Maths, we continue  our 'Maths No Problem' journey by reviewing and  consolidating our key skills of number bonds, number stories and numbers to 10.
In English we will be ordering and sequencing the days of the week and months of the year.
| | | | | | |
| --- | --- | --- | --- | --- | --- |
|   | Monday | Tuesday | Wednesday | Thursday | Friday |
| Maths | Assessments | Assessments  |   |  Consolidating and Reviewing Autumn 1 topics  |   |
| English | Assessments | Assessments | Ordering and sequencing days of the week |   | Ordering and sequencing months of the year |
Instructions for Our Jam Sandwich
In Year One we have been looking at instructions for our Computing work. We have been learning how to program and how to follow algorithm instructions.
We have thought about what instructions are needed to make a jam sandwich. We have to be really detailed and specific in our instructions for our jam sandwich robot.
We then wrote our own instructions for making a jam sandwich and practiced making our own jam sandwich seeing how our instruction's worked. If we had made a mistake we had to go back and debug or change our instructions.
God likes us to use his amazing work for the better and to use the wonderful technology that us around us. By understanding technology and how simple programs work we can use his world for the better and learn more about his Creation.
Writing Confession Prayers to Father Gary
In our RE lessons we have been looking at the role of a priest and the jobs he does. We learnt that priests do confession for their parishioners.We had a lesson this week where we wrote our own confessional sorry prayer to our parish priest, Father Gary. We wrote sorry prayers to him and a whole class reflection where we thought about what we had done wrong and how we could be sorry and show forgiveness to others.
God wants us to atone when we do something wrong and to make it right by asking for forgiveness and making the right choices. God will always choose to forgive us when we go to him or a priest and say sorry for our wrongdoings.
In the lesson we made sorry cards, acted out the role of a priest and drew priests and their jobs on the iPads. We also had a discussion about atoning for our actions and showing forgiveness. When we did our whole class reflection the children were able to say what they were sorry for, and ho they could make up things they had done wrong and be better in future. The prayers the children made were truly heartfelt and thoughtful and we are so proud of them- well done Year One!
Year One Phonics Workshop 2018
Today, on  Tuesday 9th October 2018 we welcomed all Year One parents to our Phonics Inspire Workshop. The workshop was designed to educate parents about how we use Phonics in the classroom and to give ideas on how to support their children with Phonics at home.
The workshop was a great success and we had many parents attend- I would like to thank the parents who took the time to come today. I hope it was a huge help for you and the children loved working with you!
God likes us to educate ourselves through reading and to make the best of our talents. We can use reading to find out more about the world around us and to learn and research about the fantastic world that God has made.
At St Rose we aim to have fantastic relationships with our parents and we like to keep them informed about what we do in the classroom.The workshop allowed the parents to learn more about Phonics and to try out different Phonics games and activities with their children. They could also take these home to practice.
A huge well done to all the Year One children and their parents!
Year 1 Phonics Meeting and Workshop Reminder - Tuesday 9th October
A letter was sent home today  inviting you to attend a meeting with myself on Tuesday 9th October at 9am. The meeting will be in the school hall on Tuesday 9th October and will run until 9.30am. This is an ideal opportunity for you to meet me and to understand the Phonics Screening Check that will take place at the end of Year 1. It will also enable you to try out some different Phonics activities with your child and to ask my any questions or concerns you may have about Phonics.  I look forward to seeing you.
St Thomas Harvest Assembly
This week the members of St Thomas Aquinas held a Harvest Assembly. We told everyone about the parable of the sower and how we need to ensure that we are good soil, which can take on the seed of God's Word.
We asked for donations of food and tins which we gave to Tabor House. God likes us to user our powers for good and to give to those who are less fortunate. We have lots of  food so wanted to give some away to those who need it.
The pupils of St Thomas House planned the assembly and delivered it. We also had members of St Thomas from Year One- Six come up and give the donation baskets that we had collected for Tabor House. It was very spiritual and inspiring to see all the donations we had collected as a school for our chosen charity.
We asked the rest of the school to reflect and wonder about how they could be good soil and grow in God's Words. God wants us to take time to listen to him and understand him, and this takes prayerful reflection and thinking time.
Well done to all of St Thomas for such a thoughtful and reflective assembly!
Year One Church Visit 
In September we went to Church to look at the different objects that were there.We learnt about the different symbols and what they represent. We looked at the altar, font, organ, candles, flowers, lectern and pulpit.
God wants us to delight in his house and to take joy and comfort there. He wants us to find out more about him and to grow in our faith journey. Going to Church and growing in understanding is a fantastic way to do this.
The children behaved very respectfully and reverently in Church. In Year One, we know it is a special place of worship and prayer where we can gather our thoughts and be with God.
Please ask your children about the different objects they saw in Church and what they mean. I am sure they would love to tell you!
Oral Storytelling Update!
In Year One we love using being a storytelling school and using Oral Storytelling to help us with our speech and language and story imagination.
Cod created our unique voices to be used for good and to help us in telling imaginative stories. He wants us to enjoy and learn different stories around us and use them to help us learn about the world.
We have been learning the story of Anna's Apple Tree which links in with our work about the seasons. Anna grows a tree but learns that it takes many years to do this.
The children heard the story last week and then have this week been working in  groups to orally retell the stories to each other. They remembered all of the story through learning and saying it orally- well done Year One!
Please ask your child if they can now retell the story to you at home so you can hear it too!
Year One Autumn Walk!
In Year One we love using the talents God gave us to learn about Science and the seasons. We have been learning about the season of Autumn.
God created each season for us to enjoy and he likes us to delight in them and learn about them. We went on an Autumn walk around our local duck pond to find different Autumn objects.
We found conkers, acorns, red, brown and yellow leaves and pine cones. There was lots of special and amazing things in Gods natural creation. We then went back in and drew out Autumn scene and labelled the things we found. Year One enjoying being Super Scientists and discovering more about the season- well done Year One!
Attendance and Punctuality in Year 1 
Every day in Year 1 is important for your child.  Our timetable is very busy and gives your child so many opportunities to learn new information and consolidate previous learning.  Each minute and every day really do matter so attendance and punctuality is crucial.  
Our day starts at 8.45 and there is always a morning task waiting for your child in the classroom. 
For those children who are in the line on time and get into the classroom promptly, this is their opportunity to consolidate their learning in either Handwriting or Maths.  This can have a real impact on how quickly they are able to use this knowledge in their lessons. We are also able to hear readers during this time.
At 9am, we move straight into phonics or guided reading for half an hour.  Both of these activities have a considerable impact on your child's ability to read fluently whilst demonstrate a good understanding of what they have read through the different question types they learn such as inference, sequening and prediction.
If your child is persistently late, the impact of this could be as follows:
| | | | | | |
| --- | --- | --- | --- | --- | --- |
|   | Monday | Tuesday | Wednesday | Thursday | Friday |
| Arrive at 9.00am | Miss Handwriting  | Miss 4 Maths questions | Miss Handwriting | Miss 4 Maths  questions | Miss Big Maths Tests |
| Arrive after 9.00am | Miss Phonics and  Guided Reading | Miss Phonics and Guided Reading | Miss Phonics and Guided Reading | Miss Phonics and Guided reading | Miss Phonics and Guided Reading  |
If your child is late every day, that equates to two Handwriting sessions missed and eight Maths questions! Please ensure that your child is on time everyday and is at the line at 8.45 ready to come into school.
Oral Storytelling!
This year we are focusing on Oral Storytelling as a school. In
Year One we are focusing on the story of Anna's Apple which 
links
 in with our Science and learning about the seasons and Autumn.
This week we are focusing on listening to  and retelling the story and discussing key points within it. Please ask your child at home to retell you the story of Anna's apple and see how much they can remember! 
Our Class Wish
Each year, we think of a wish that we would like to focus on and try to aspire to throughout our time in Year 1.  It is a time to reflect on the way we think God would want us to think, behave and act both in our learning and towards others.  This year the children gave some wonderful ideas and  thoughts as to what our wish should be.  We combined these together to make our Year 1 class wish as follows:
"Our Year 1 class wish is to listen really well to our teachers and to respect everybody in the class."
Computing Whizzes!
This week the children have all been learning about e safety with James in their Computing lessons. They have been discovering the journey of Smartie the Penguin and have been discussing how we can stay safe online and talk to our adults if we have any problems online.
We talked about pop ups that happen when we play our favourite games or talk to people and that we must ALWAYS talk to a trusted adult if we see something we don't like online or are unsure about.
We then sang a catchy song to go with out new knowledge and created e safety posters which had Smartie on and our new found advice about talking to adults.
Well done Year One- you were fantastic at now knowing how to be safe online!
The Christian Creation Story
In Year 1 we have began the year by learning about the Christian story of Creation. We have listened to how God made the world in 7 days and know all the wonderful and fascinating things that God created in his world.
We acted out the story with different props to help us with our learning. Each child was something God made, whether it was the light and dark, land and sea, sun and stars or humans and animals.
The children were amazed by how much God made and how beautiful our world is. The children really enjoyed acting out the story of Creation and were fantastic- Well done Year One!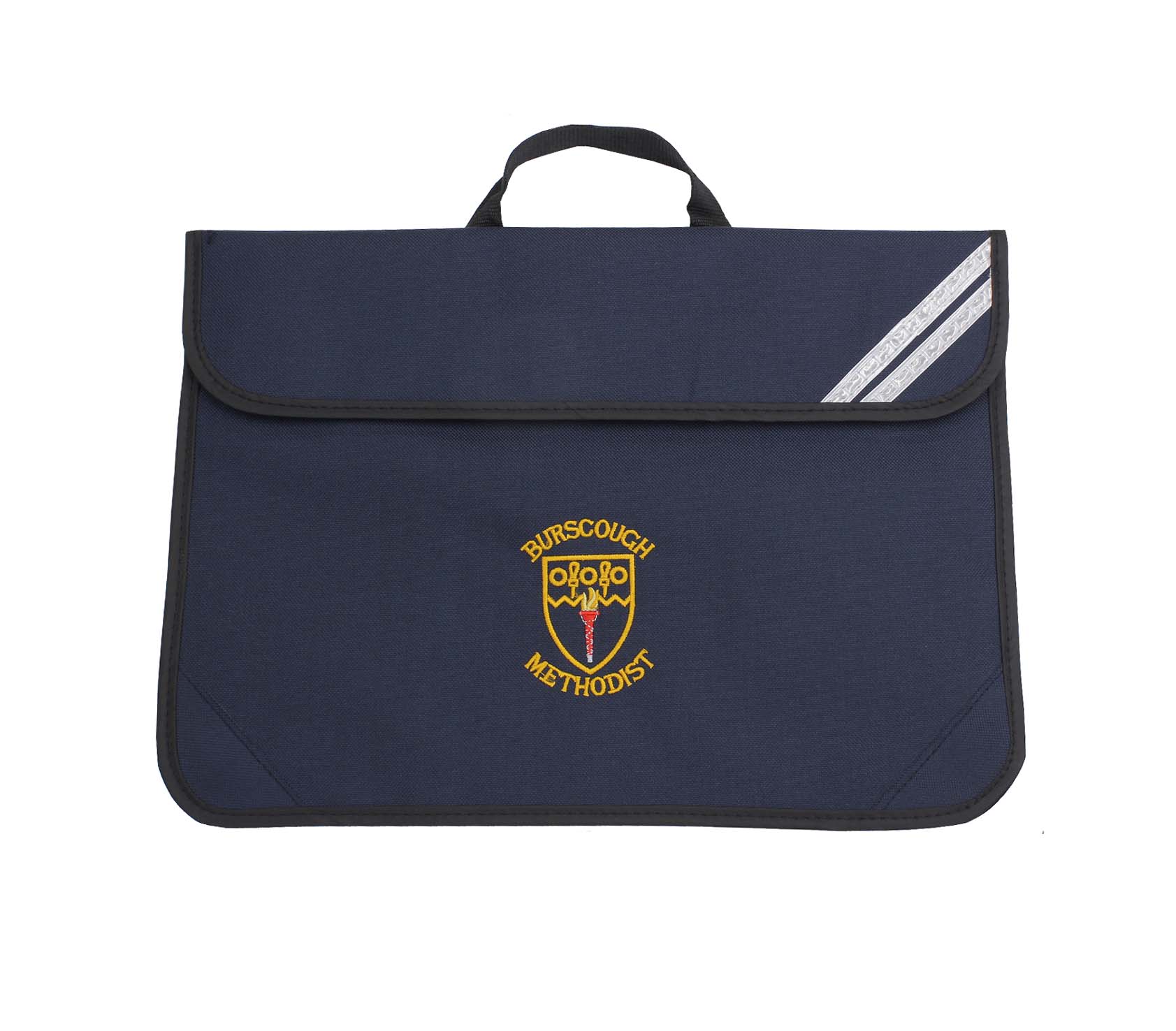 Book bags and Reading Books
In Year 1 we need to send out important letters or information to you on a regular basis.  Please can you ensure you check your child's book bag each evening just to make sure you receive any communication and information that we send out.  The children have also been given a new reading book today in which needs to be in EVERY DAY. This is so we can read with the child in class regularly, change their reading books when needed and check how much they have been reading at home. Please ensure that your child's book bag and reading book is in school on a daily basis and ensure that you check them frequently, where possible. Thank you!